Good Morning Messages: The morning always starts well if you are smiling and happy. If you are unhappy from the beginning, it is unlikely that you will feel good. That's why it's important for people around you to feel your affection and kindness. If you want a good morning to your beloved, you must do it in the best way possible. Send him a short SMS message to say good morning. In turn, he will be incredibly happy. So, make your love smile in the morning after receiving your SMS message fun.  If you can not invent a pretty message text yourself, then you can use one of the already prepared examples. And that everything is the best way for you!
Good Morning Message

Not every day is easy, but delivering them every morning to God makes me sure that He is in control of everything. Good Morning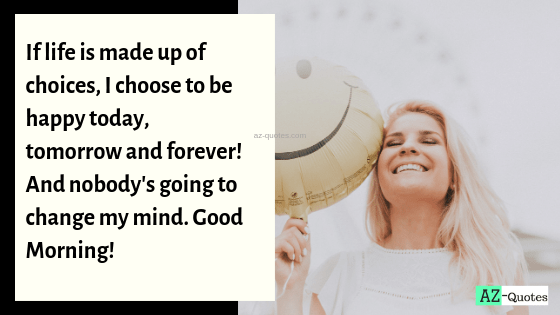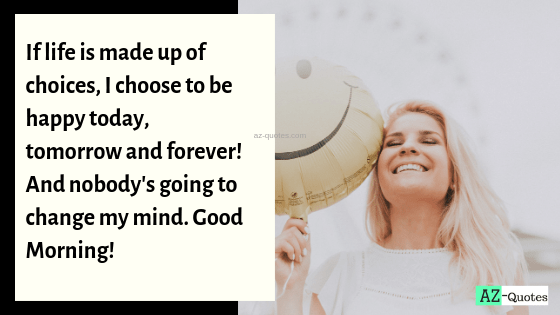 If life is made up of choices, I choose to be happy today, tomorrow and forever! And nobody's going to change my mind. Good Morning!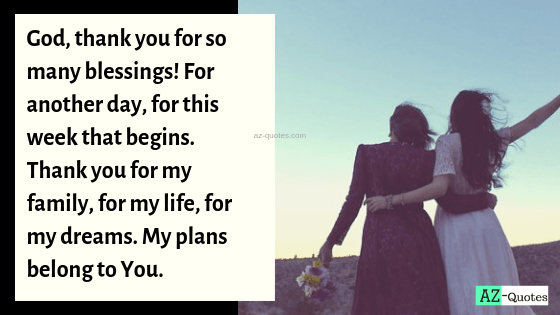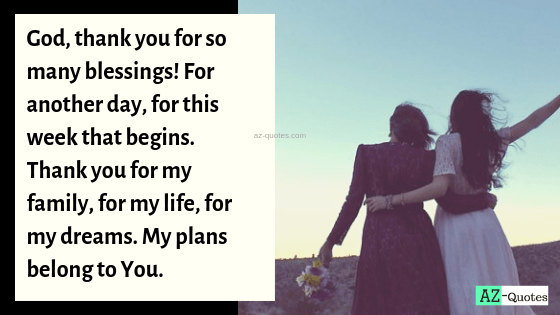 God, thank you for so many blessings! For another day, for this week that begins. Thank you for my family, for my life, for my dreams. My plans belong to You.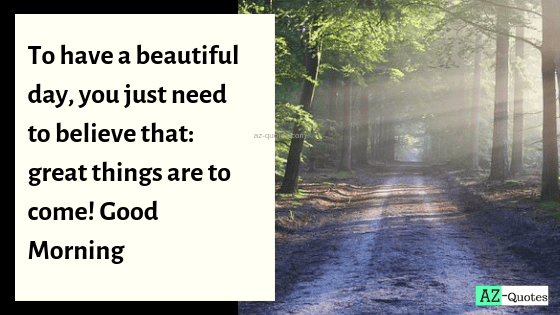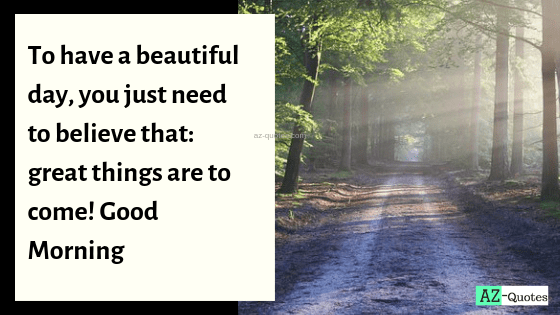 To have a beautiful day, you just need to believe that: great things are to come! Good Morning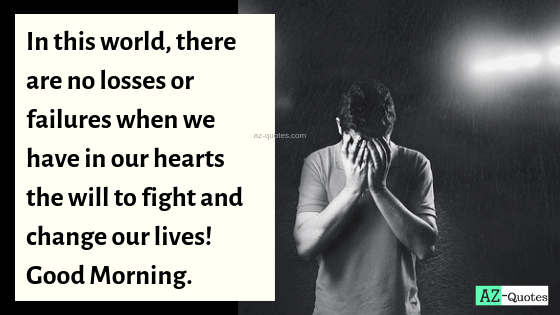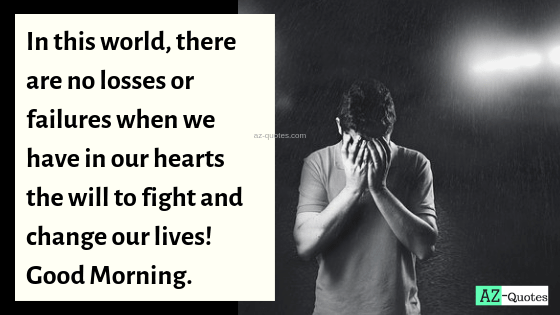 In this world, there are no losses or failures when we have in our hearts the will to fight and change our lives! Good Morning.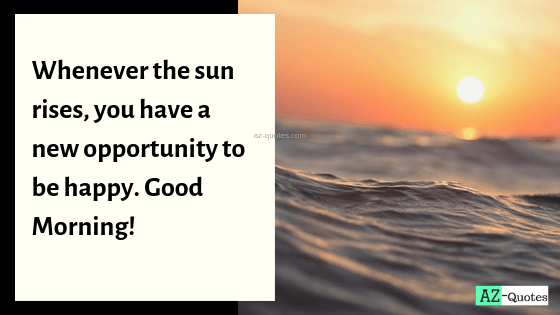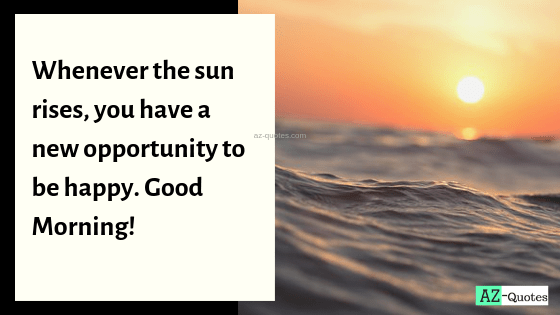 Whenever the sun rises, you have a new opportunity to be happy. Good Morning!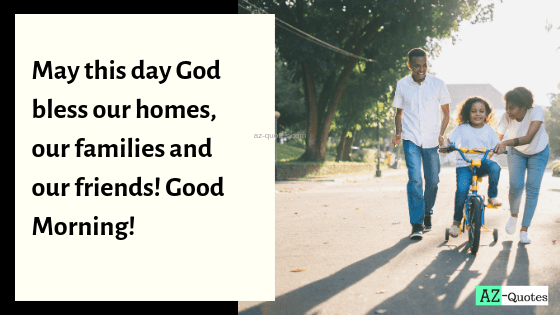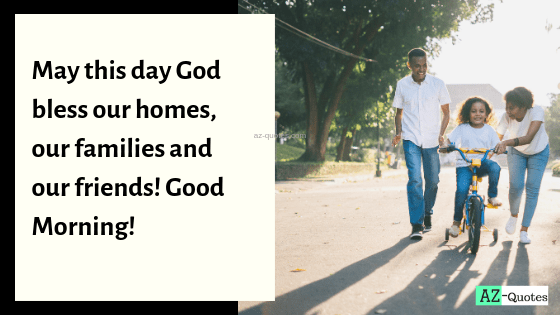 May this day God bless our homes, our families and our friends! Good Morning!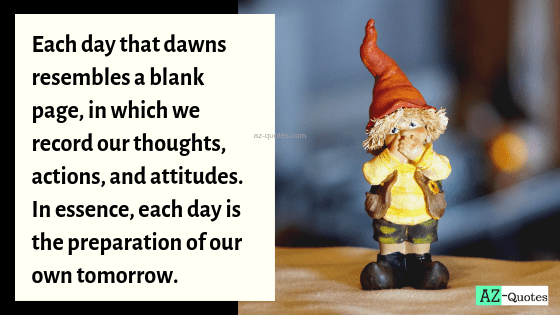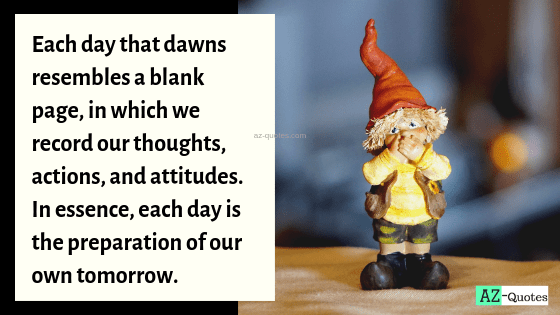 Each day that dawns resembles a blank page, in which we record our thoughts, actions, and attitudes. In essence, each day is the preparation of our own tomorrow.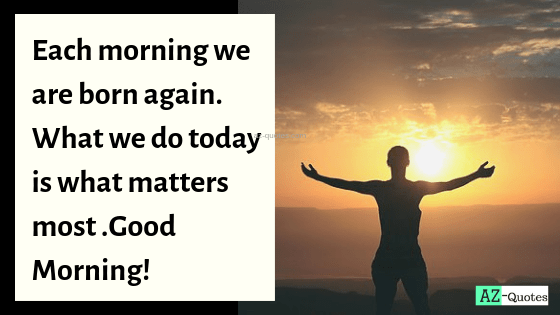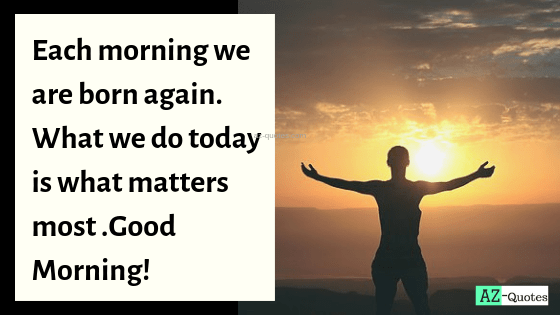 Each morning we are born again. What we do today is what matters most .Good Morning!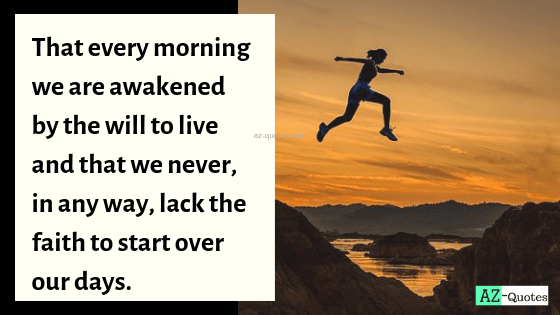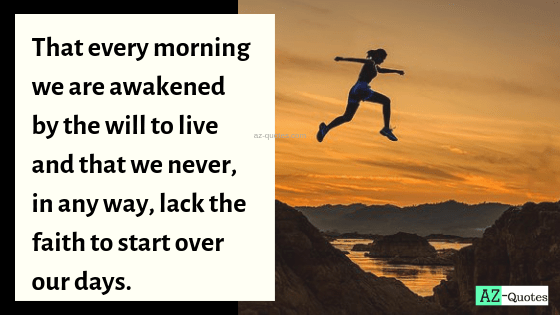 That every morning we are awakened by the will to live and that we never, in any way, lack the faith to start over our days.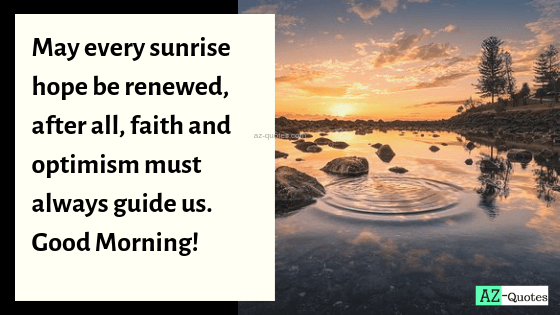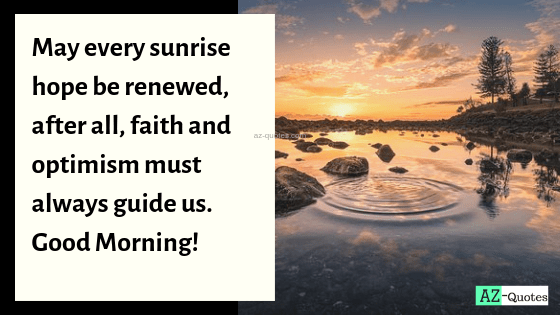 May every sunrise hope be renewed, after all, faith and optimism must always guide us. Good Morning!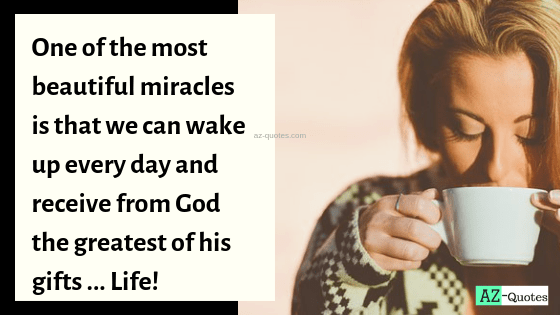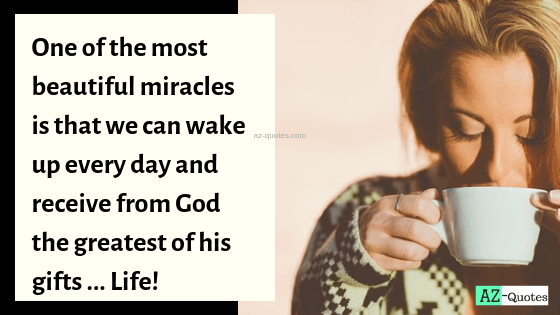 One of the most beautiful miracles is that we can wake up every day and receive from God the greatest of his gifts … Life!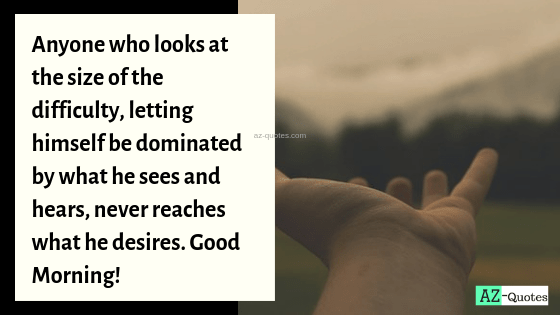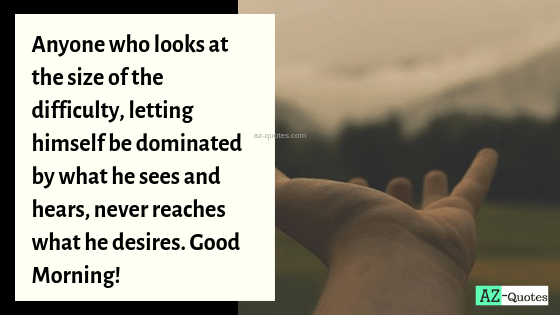 Anyone who looks at the size of the difficulty, letting himself be dominated by what he sees and hears, never reaches what he desires. Good Morning!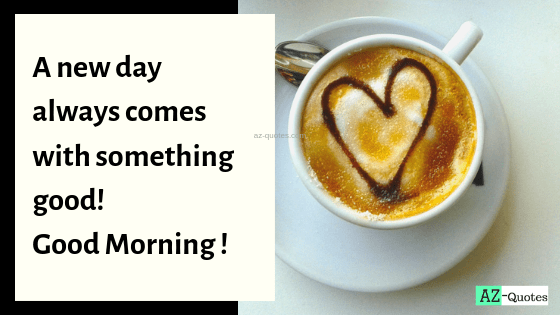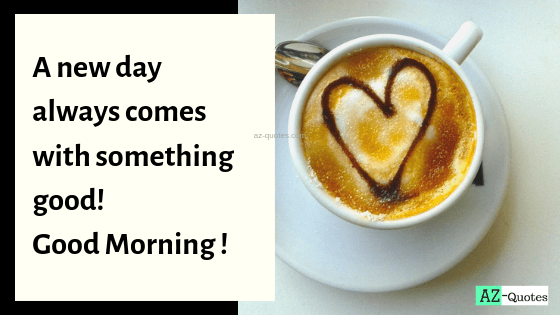 A new day always comes with something good! Good Morning!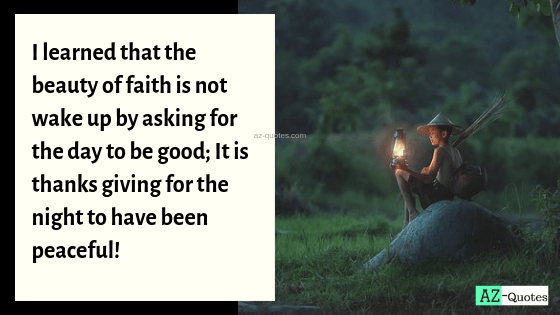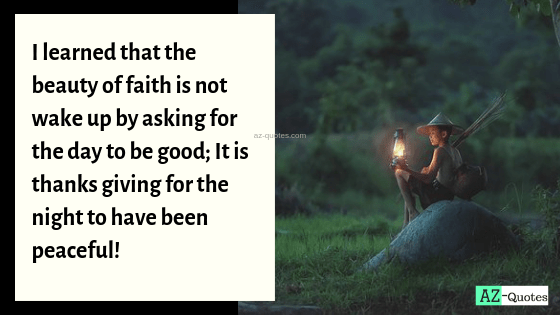 I learned that the beauty of faith is not wake up by asking for the day to be good; It is thanks giving for the night to have been peaceful!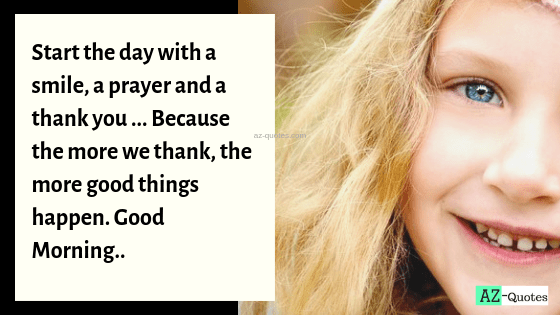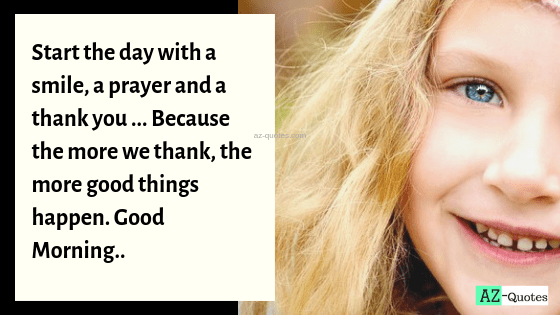 Start the day with a smile, a prayer and a thank you … Because the more we thank, the more good things happen. Good Morning..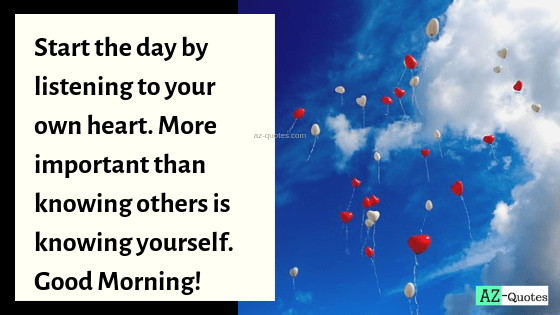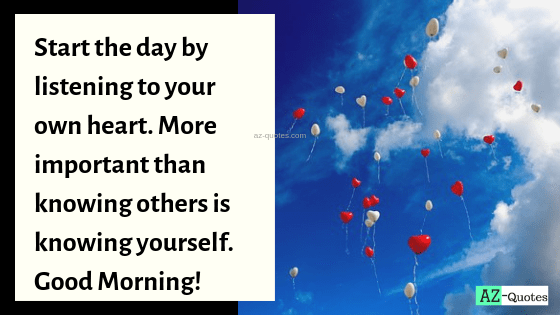 Start the day by listening to your own heart. More important than knowing others is knowing yourself. Good Morning!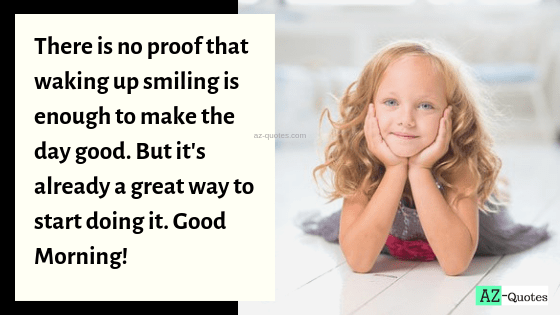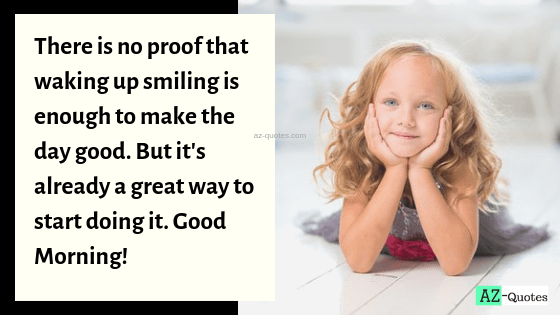 There is no proof that waking up smiling is enough to make the day good. But it's already a great way to start doing it. Good Morning!
Good Morning Messages for Love
Have you ever thing like that " would it will be nice to send good morning messages for love once"If you've ever seen a relationship in the distance, you know how just such a small, simple thing can be as important as a good morning's message. We have collected some of the most beautiful messages you can send to your loved ones, so that the withdrawal does not affect your relationship.
Hello, my love, get up, my heart is waiting for you!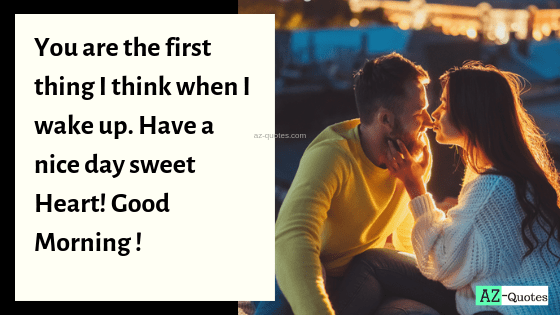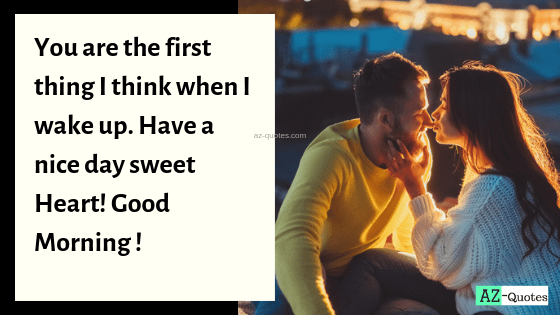 You are the first thing I think when I wake up. Have a nice day sweet Heart! Good Morning !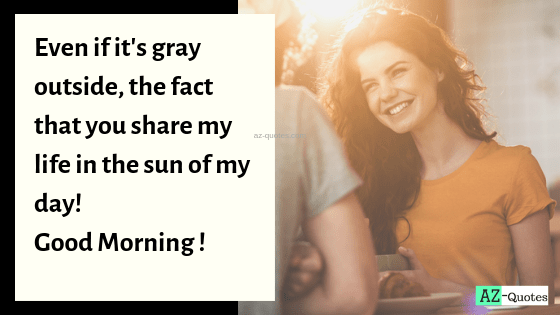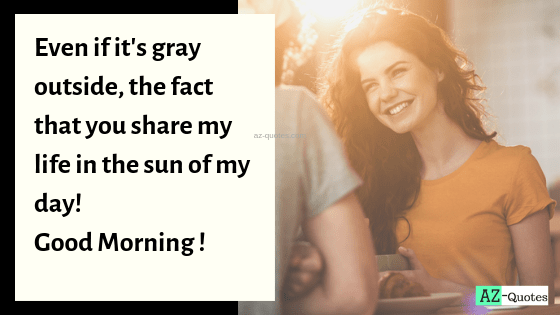 Even if it's gray outside, the fact that you share my life in the sun of my day!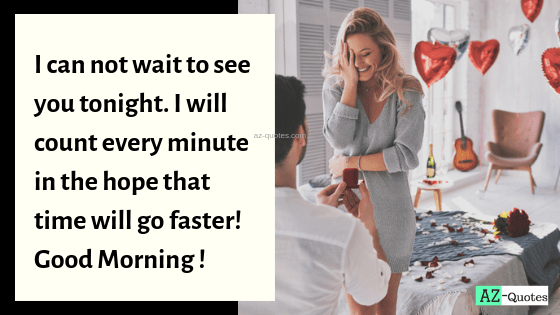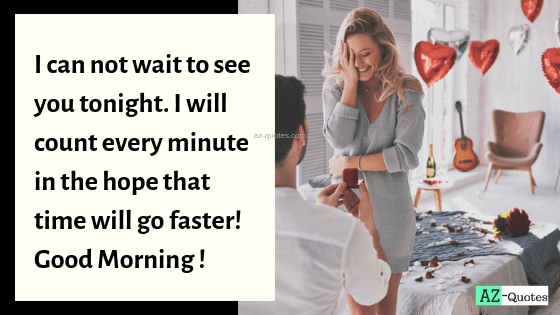 I can not wait to see you tonight. I will count every minute in the hope that time will go faster!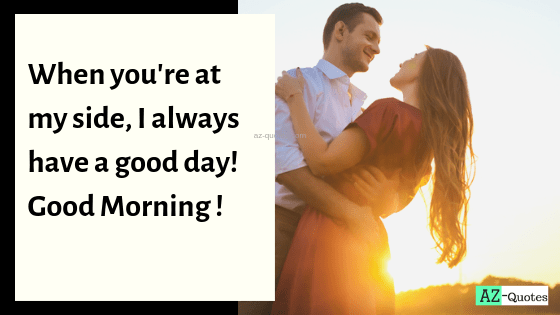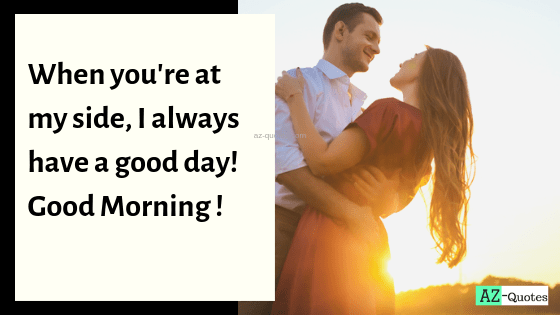 When you're at my side, I always have a good day! Good Morning!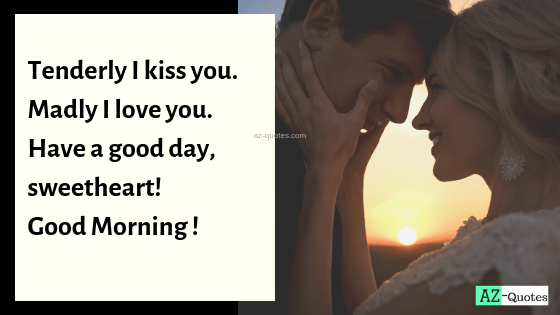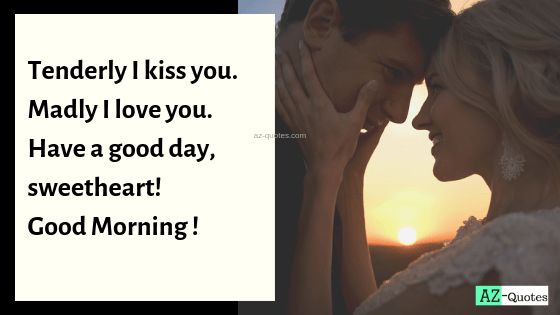 Tenderly I kiss you. Madly I love you. Have a good day, sweetheart!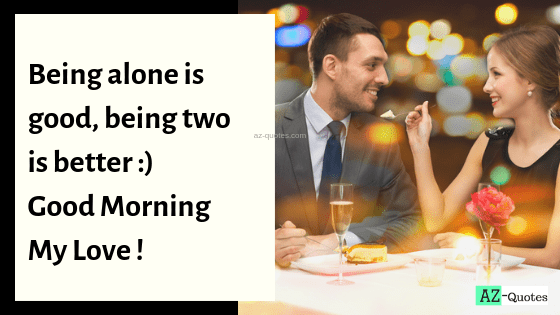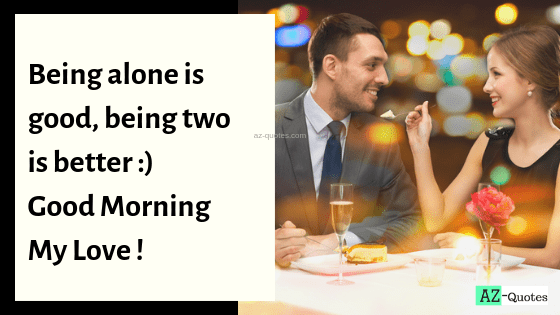 Being alone is good, being two is better 🙂 Good Morning My Love !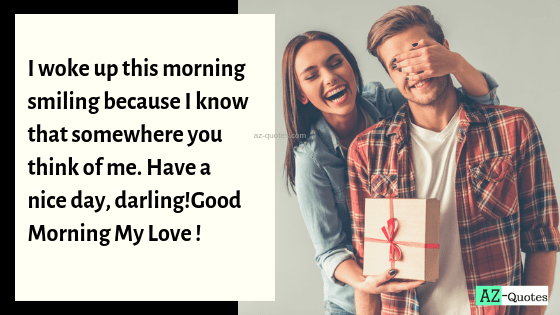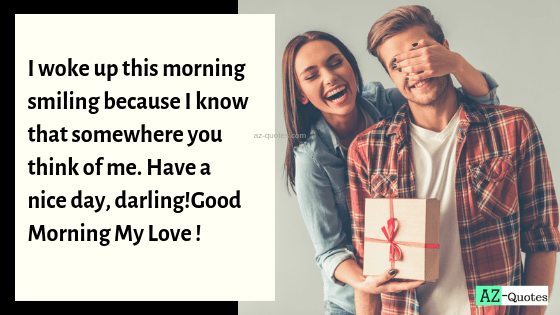 I woke up this morning smiling because I know that somewhere you think of me. Have a nice day, darling!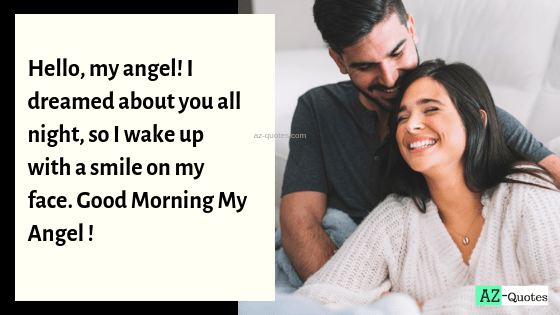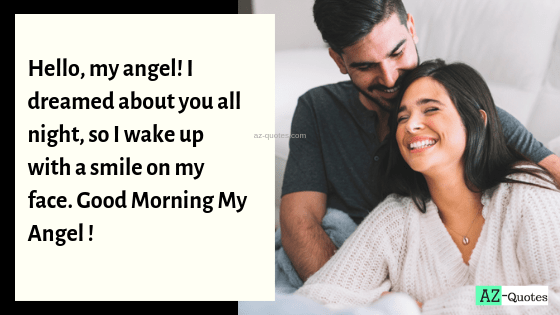 Hello, my angel! I dreamed about you all night, so I wake up with a smile on my face. Good Morning My Angel !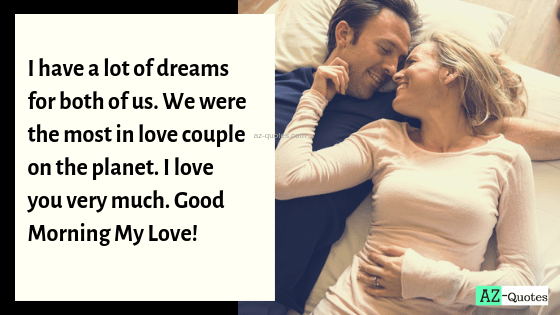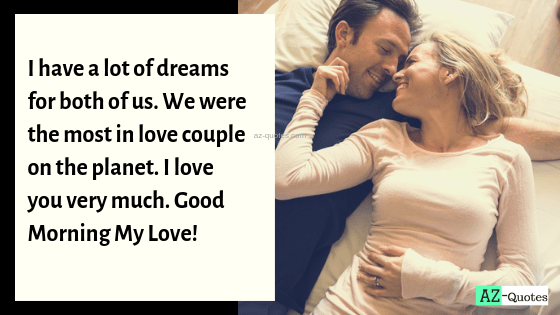 I have a lot of dreams for both of us. We were the most in love couple on the planet. I love you very much. Good Morning My Love!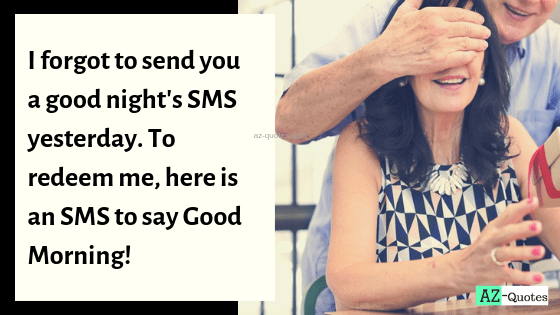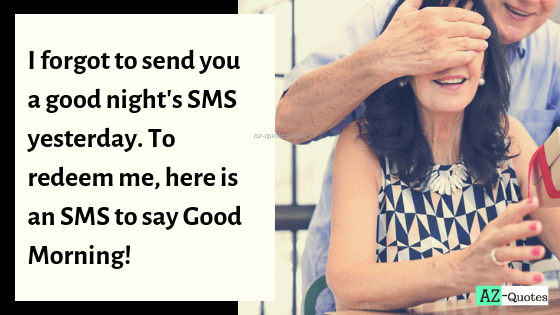 I forgot to send you a good night's SMS yesterday. To redeem me, here is an SMS to say Good Morning!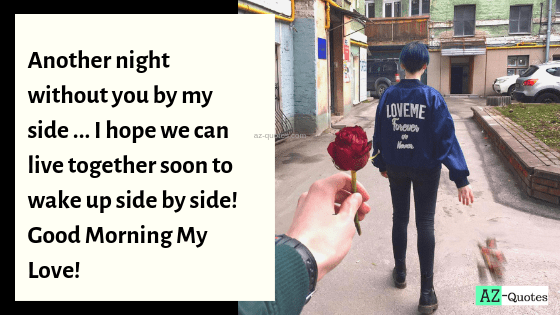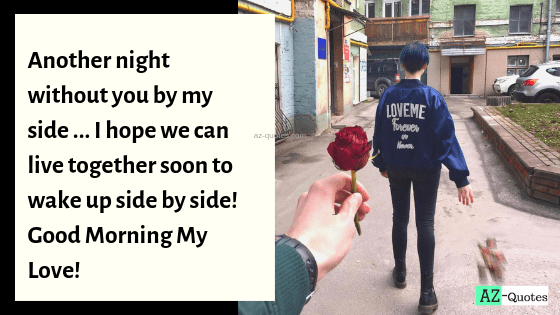 Another night without you by my side … I hope we can live together soon to wake up side by side! Good Morning My Love!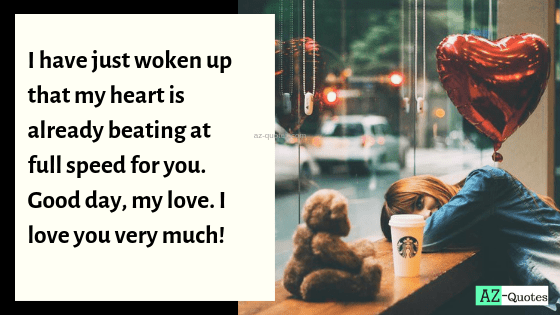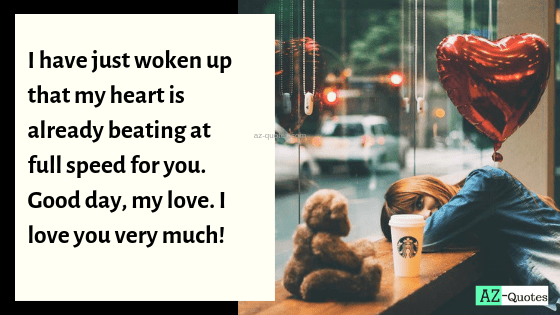 I have just woken up that my heart is already beating at full speed for you. Good day, my love. I love you very much!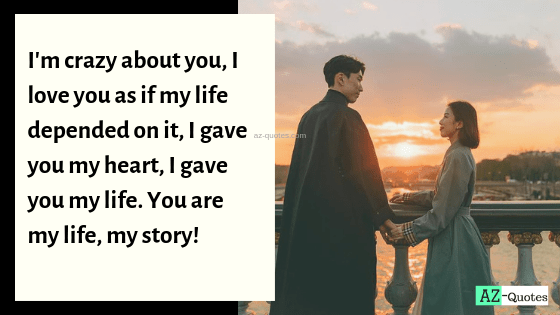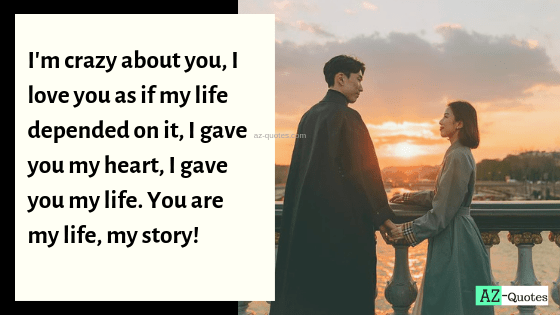 I'm crazy about you, I love you as if my life depended on it, I gave you my heart, I gave you my life. You are my life, my story!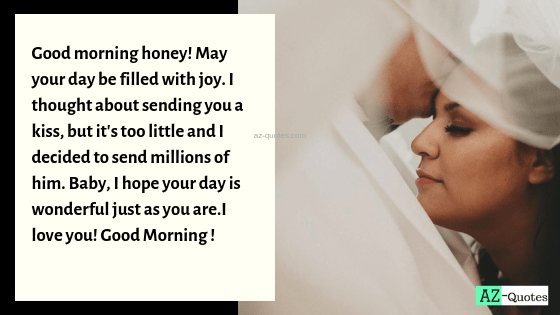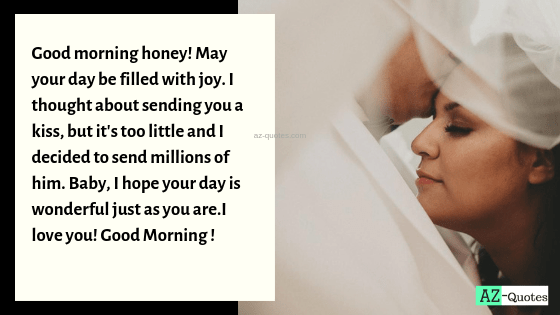 Good morning honey! May your day be filled with joy. I thought about sending you a kiss, but it's too little and I decided to send millions of him. Baby, I hope your day is wonderful just as you are. I love you! Good Morning!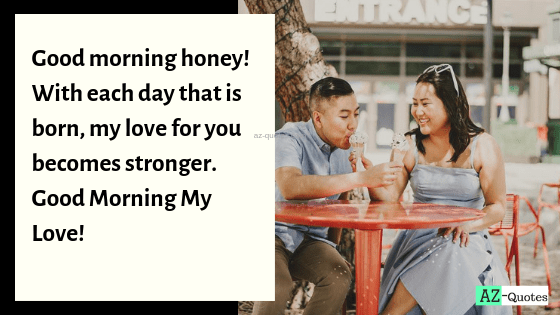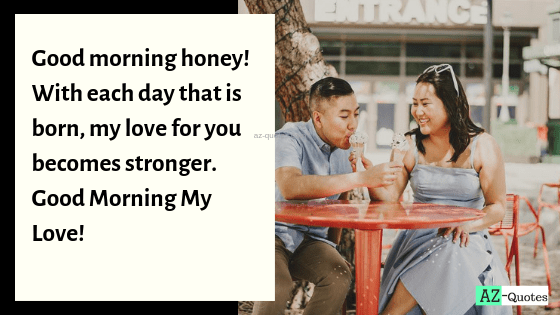 Good morning honey! With each day that is born, my love for you becomes stronger. Good Morning My Love!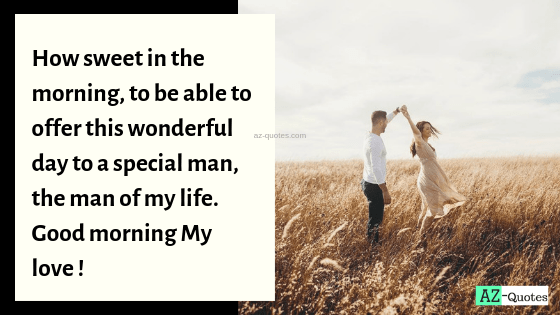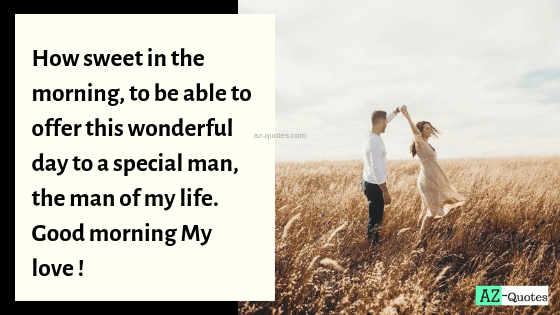 How sweet in the morning, to be able to offer this wonderful day to a special man, the man of my life. Good morning My love !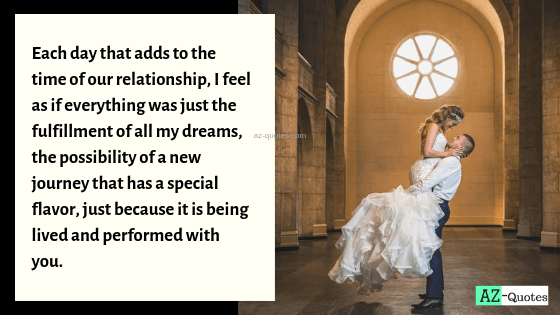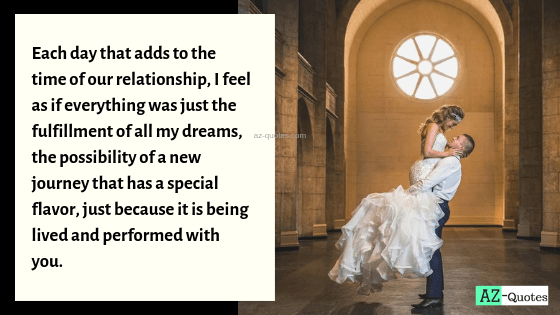 Each day that adds to the time of our relationship, I feel as if everything was just the fulfillment of all my dreams, the possibility of a new journey that has a special flavor, just because it is being lived and performed with you.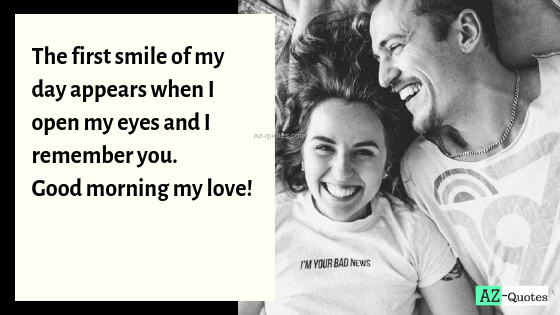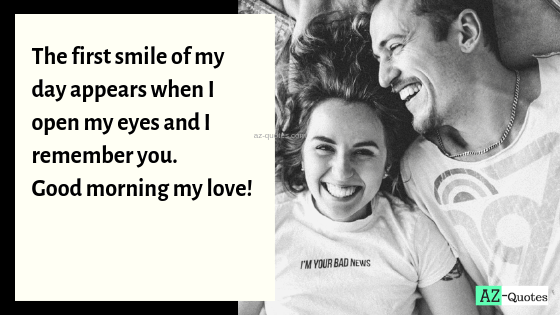 The first smile of my day appears when I open my eyes and I remember you. Good morning my love!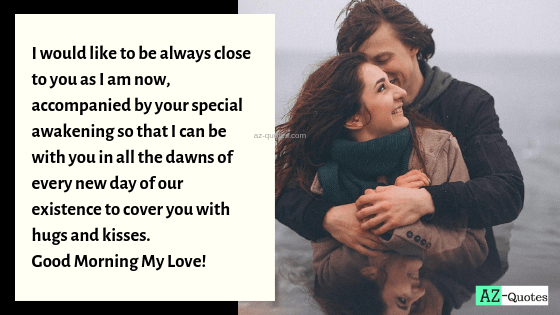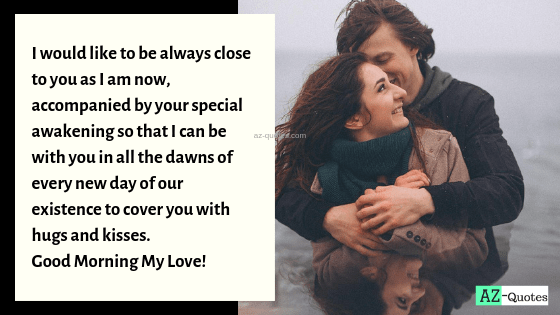 I would like to be always close to you as I am now, accompanied by your special awakening so that I can be with you in all the dawns of every new day of our existence to cover you with hugs and kisses. Good Morning My Love!
Good Morning Messages for Friends 
Sometimes we do not want to get up in the morning and go somewhere because the weather is bad, we have problems at work or we woke up on the wrong side of the bed. But it does not matter if someone sends us a sweet message in the morning. Beautiful Morning Words will encourage everyone to greet the new day with a smile, a positive thought, and an inspiration. We present here an extensive collection of greetings, cards, and pictures as well as good morning messages for friends who will make each morning brighter and happier than before.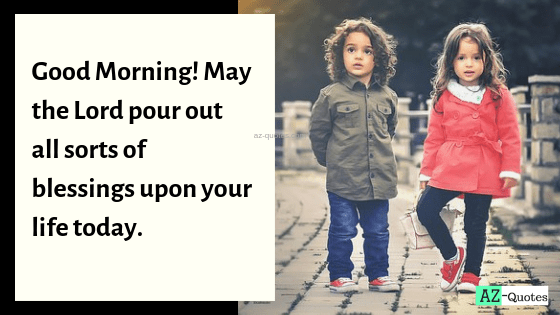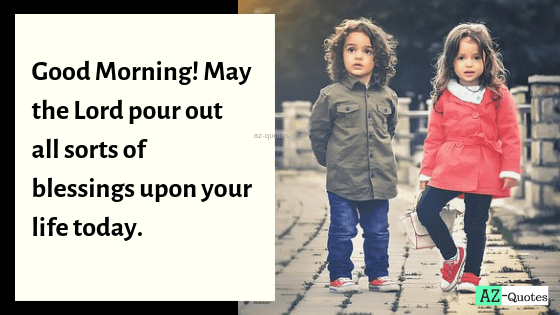 Good Morning! May the Lord pour out all sorts of blessings upon your life today.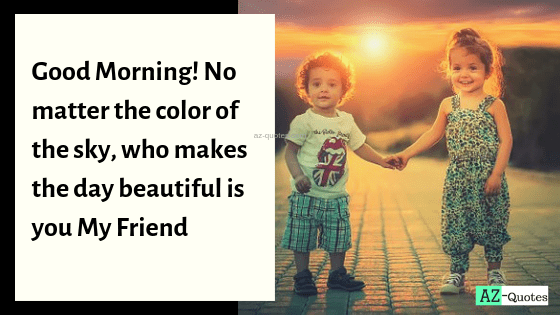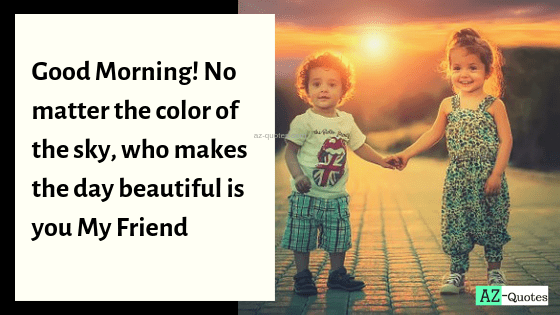 Good Morning! No matter the color of the sky, who makes the day beautiful is you.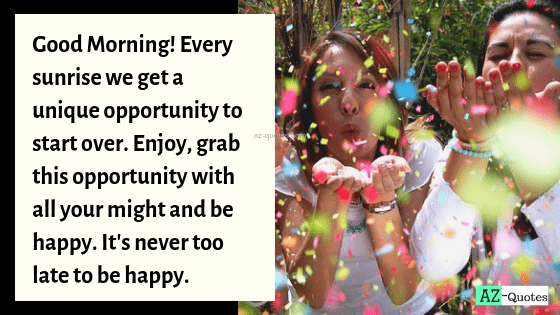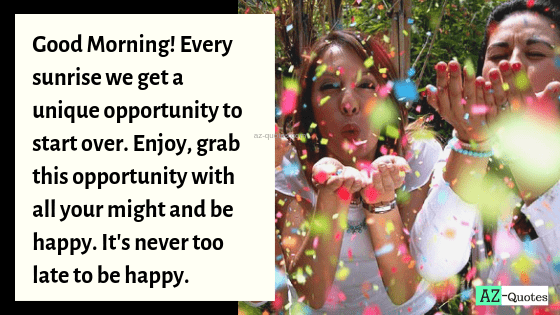 Good Morning! Every sunrise we get a unique opportunity to start over. Enjoy, grab this opportunity with all your might and be happy. It's never too late to be happy.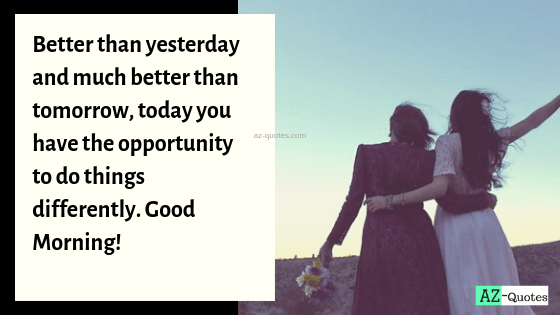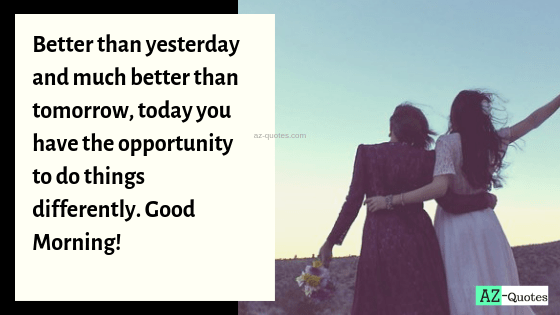 Better than yesterday and much better than tomorrow, today you have the opportunity to do things differently. Good Morning!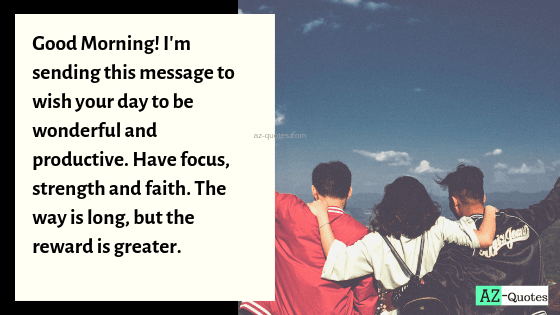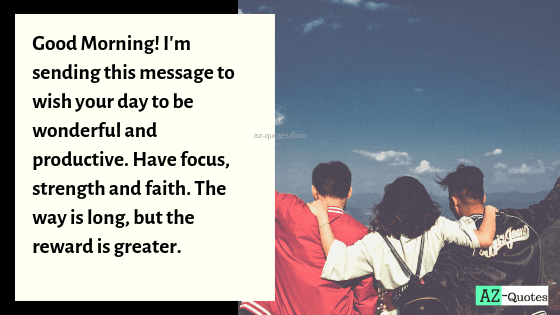 Good Morning! I'm sending this message to wish your day to be wonderful and productive. Have focus, strength and faith. The way is long, but the reward is greater.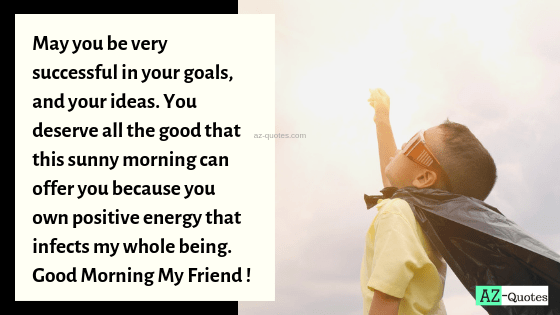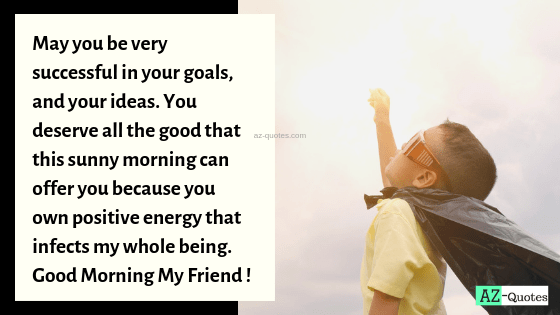 May you be very successful in your goals, and your ideas. You deserve all the good that this sunny morning can offer you because you own positive energy that infects my whole being. Good Morning My Friend !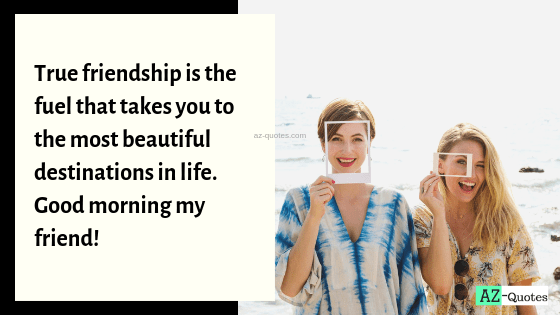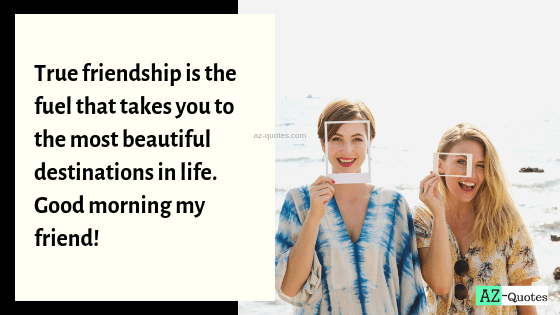 True friendship is the fuel that takes you to the most beautiful destinations in life. Good morning my friend!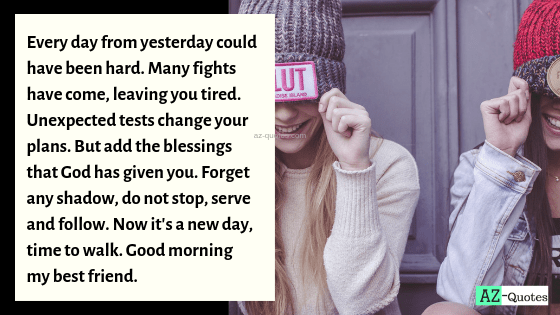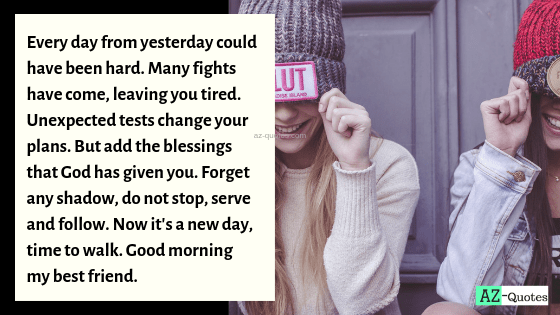 Every day from yesterday could have been hard. Many fights have come, leaving you tired. Unexpected tests change your plans. But add the blessings that God has given you. Forget any shadow, do not stop, serve and follow. Now it's a new day, time to walk. Good morning my best friend.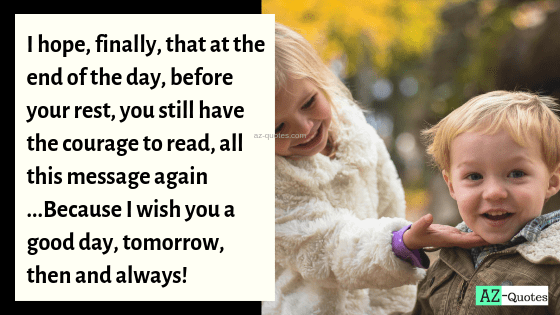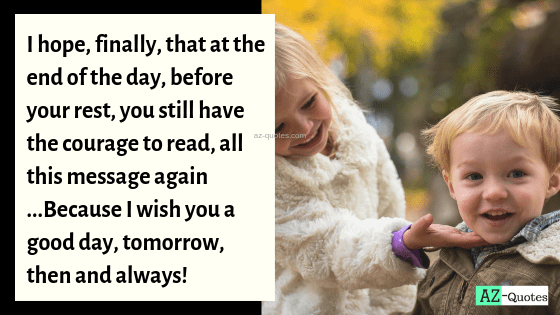 I hope, finally, that at the end of the day, before your rest, you still have the courage to read, all this message again …Because I wish you a good day, tomorrow, then and always!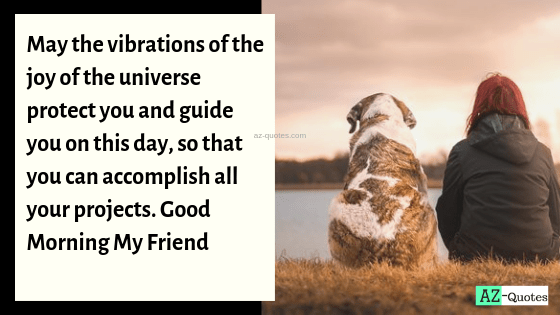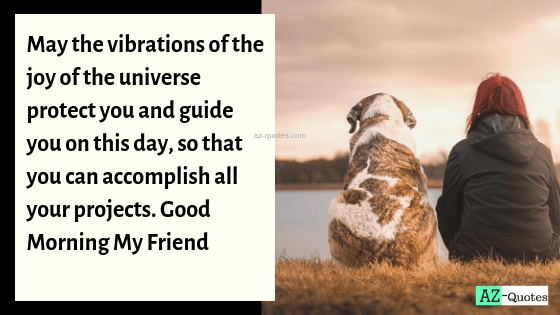 May the vibrations of the joy of the universe protect you and guide you on this day, so that you can accomplish all your projects. Good Morning My Friend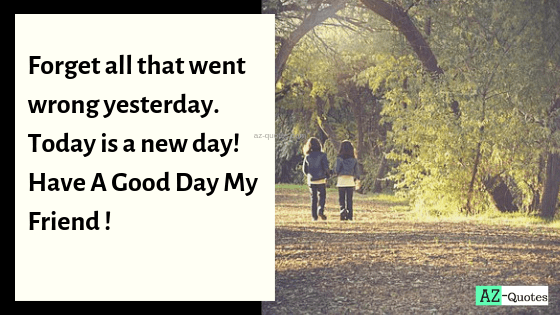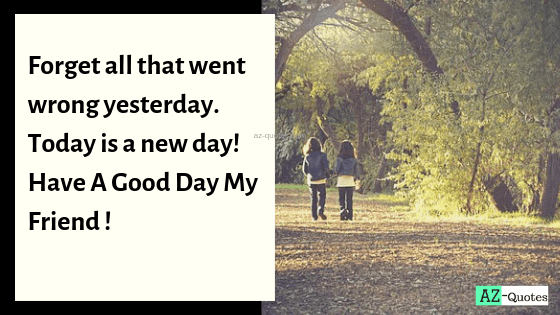 Forget all that went wrong yesterday. Today is a new day! Have A Good Day My Friend !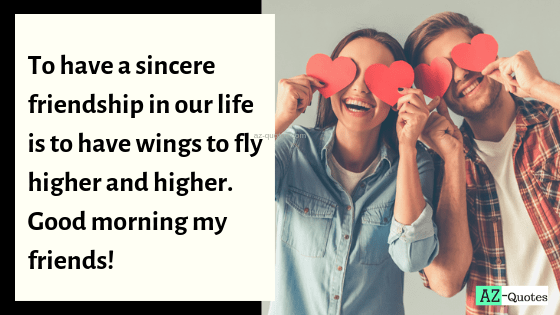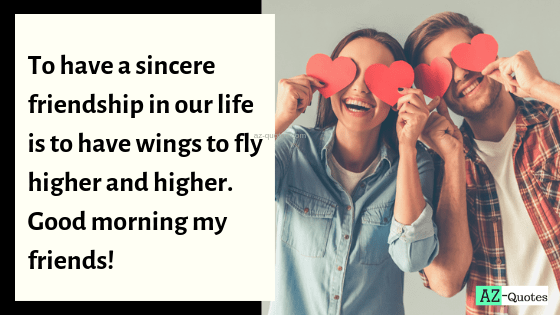 To have a sincere friendship in our life is to have wings to fly higher and higher. Good morning my friends!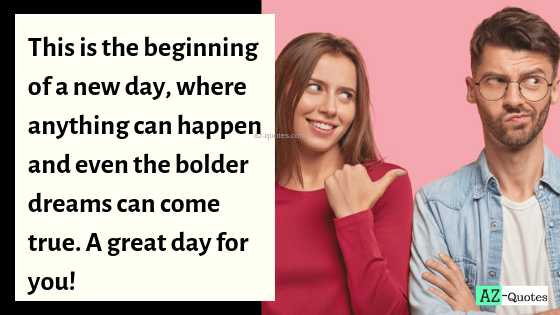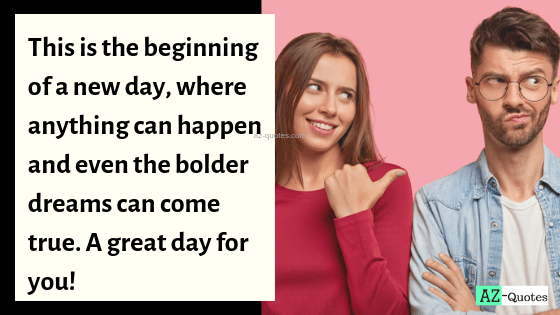 This is the beginning of a new day, where anything can happen and even the bolder dreams can come true. A great day for you!
Good Morning Messages for Him
A particularly sweet SMS from you, which he reads in the morning right after waking up, can put your loved one in the right mood so that he can start the day in a good mood. A nice side-effect is that it's guaranteed to last you all day long and you can not wait to see you again as soon as possible. Be inspired by the 12 SMS or WhatsApp messages to sweeten the day for him (and you).
May our king, the sun, warm this great heart that you have.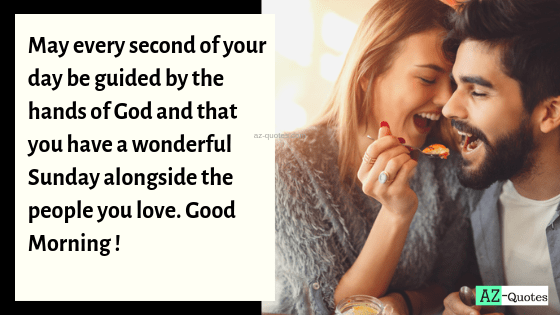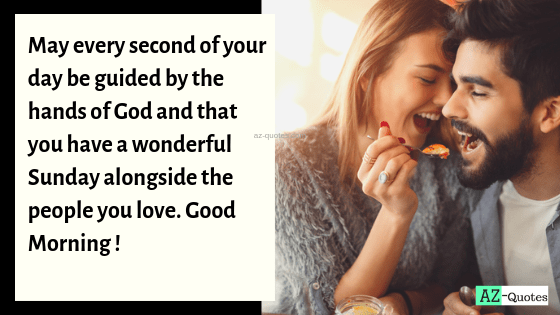 May every second of your day be guided by the hands of God and that you have a wonderful Sunday alongside the people you love. Good Morning !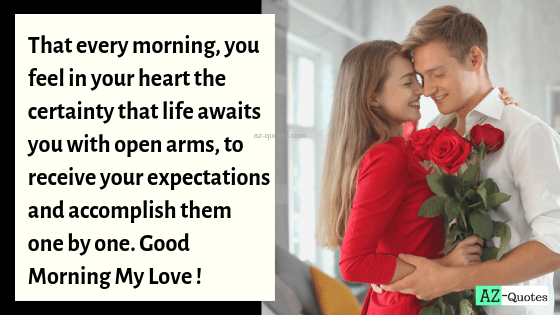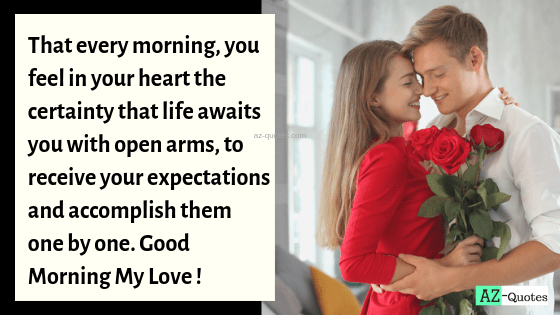 That every morning, you feel in your heart the certainty that life awaits you with open arms, to receive your expectations and accomplish them one by one. Good Morning My Love !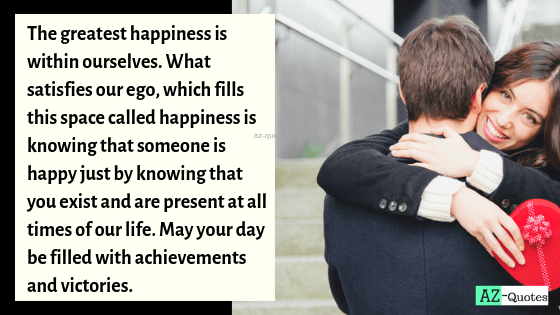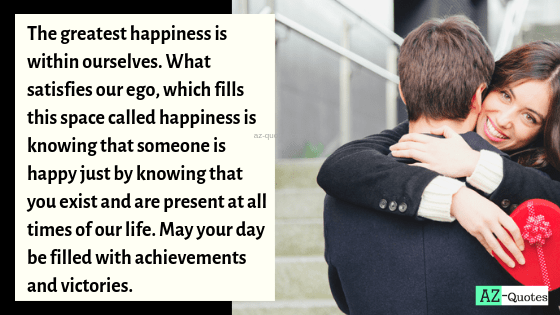 The greatest happiness is within ourselves. What satisfies our ego, which fills this space called happiness is knowing that someone is happy just by knowing that you exist and are present at all times of our life. May your day be filled with achievements and victories.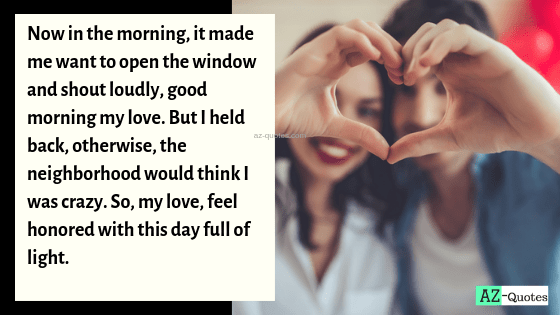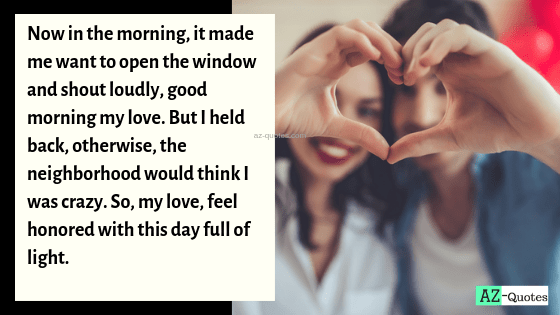 Now in the morning, it made me want to open the window and shout loudly, good morning my love. But I held back, otherwise, the neighborhood would think I was crazy. So, my love, feel honored with this day full of light.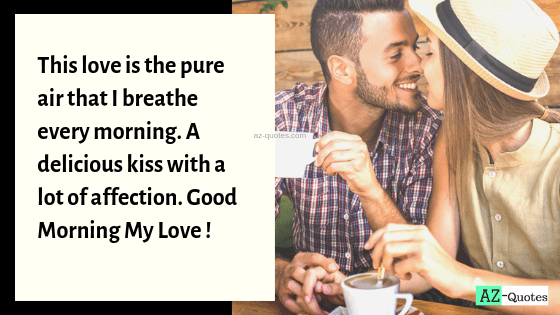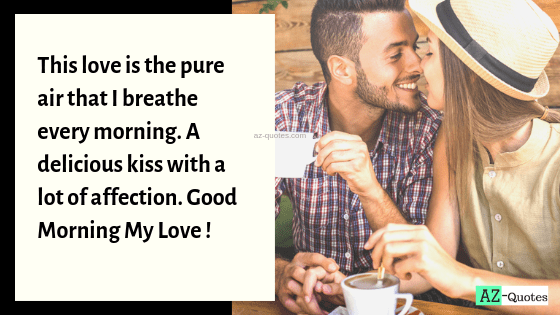 This love is the pure air that I breathe every morning. A delicious kiss with a lot of affection. Good Morning My Love !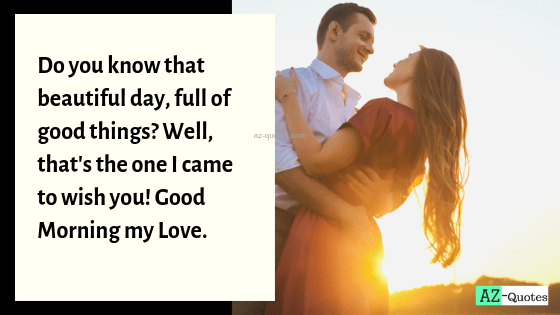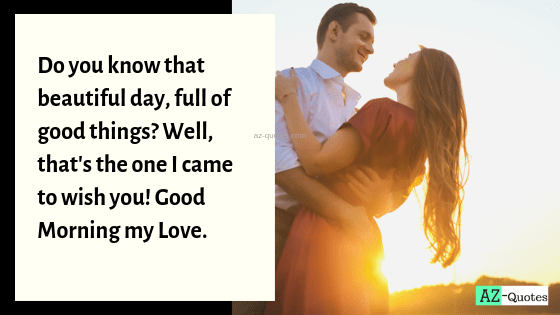 Do you know that beautiful day, full of good things? Well, that's the one I came to wish you! Good Morning my Love.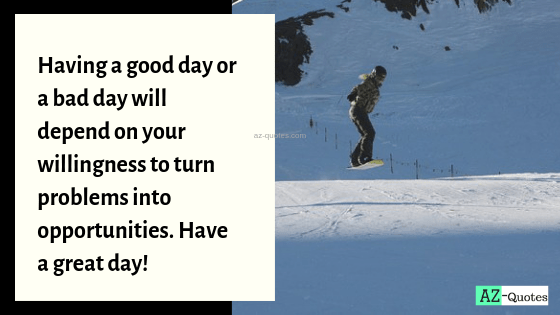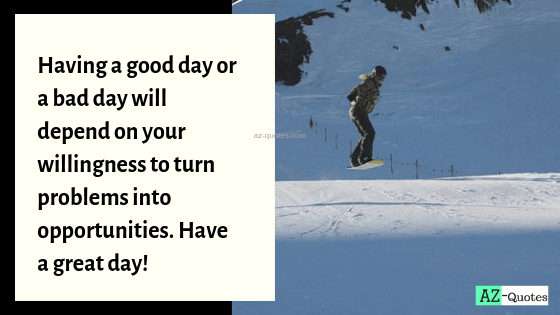 Having a good day or a bad day will depend on your willingness to turn problems into opportunities. Have a great day!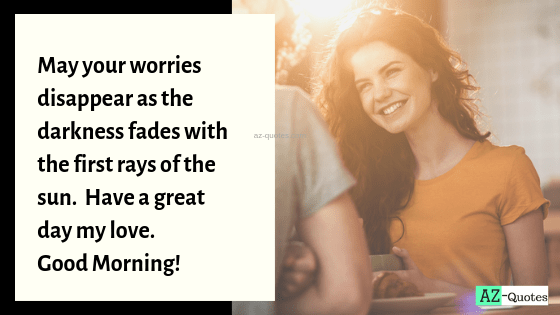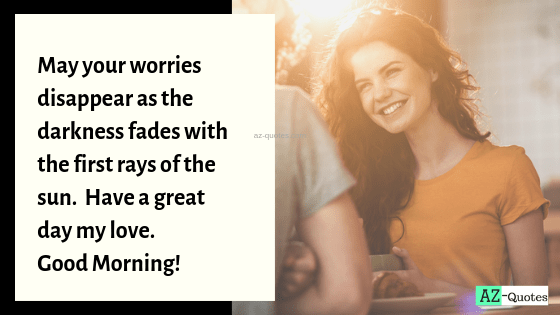 May your worries disappear as the darkness fades with the first rays of the sun. Good Morning!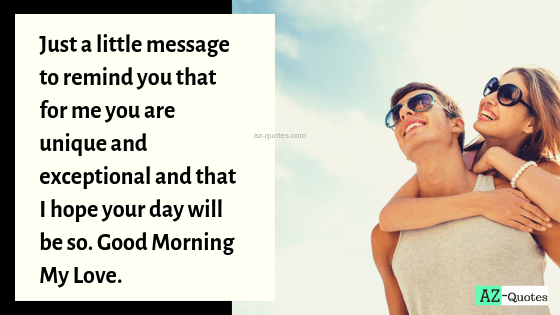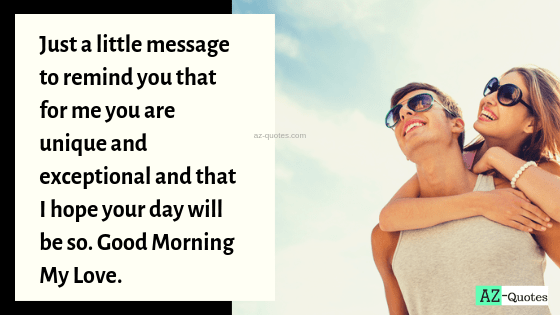 Just a little message to remind you that for me you are unique and exceptional and that I hope your day will be so. Good Morning My Love.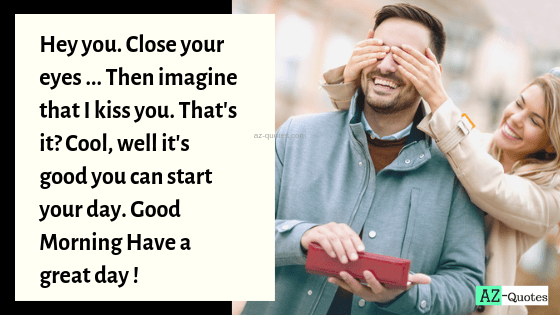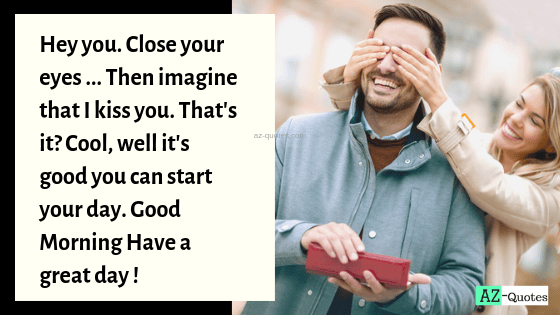 Hey you. Close your eyes … Then imagine that I kiss you. That's it? Cool, well it's good you can start your day. Good Morning Have a great day !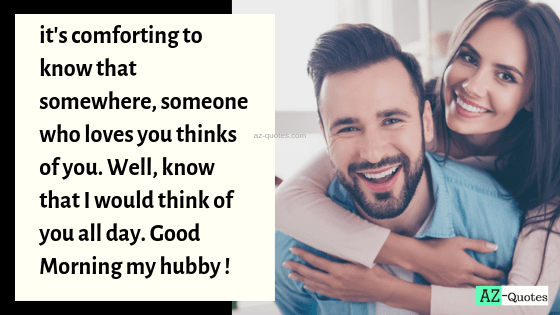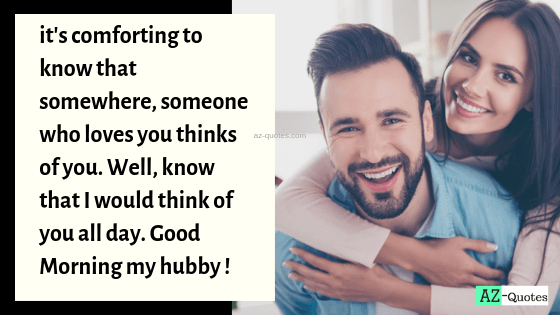 it's comforting to know that somewhere, someone who loves you thinks of you. Well, know that I would think of you all day. Good Morning my hubby !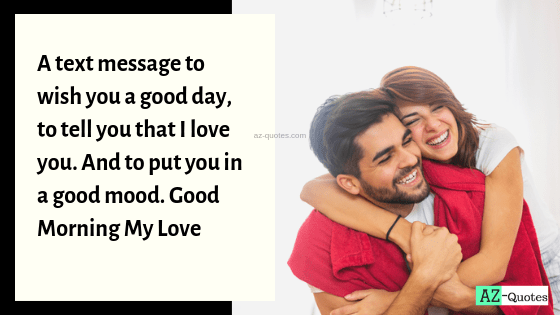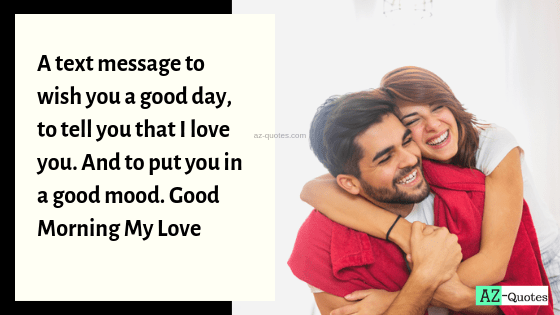 A text message to wish you a good day, to tell you that I love you. And to put you in a good mood. Good Morning My Love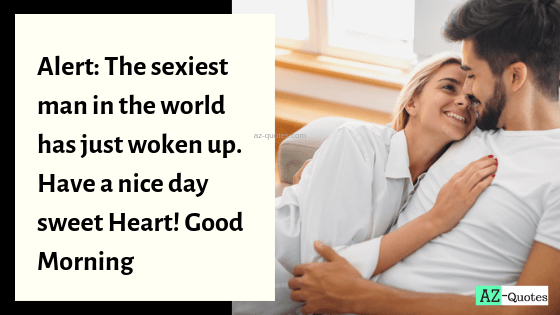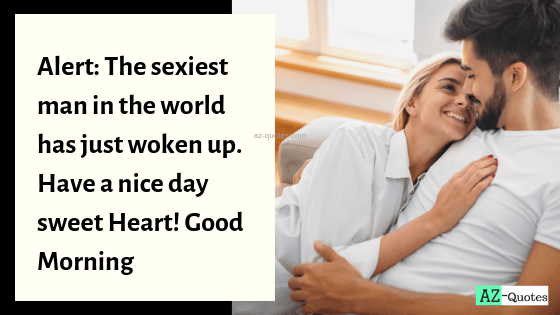 Alert: The sexiest man in the world has just woken up. Have a nice day sweet Heart! Good Morning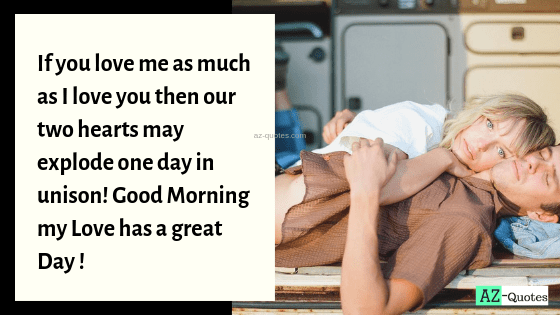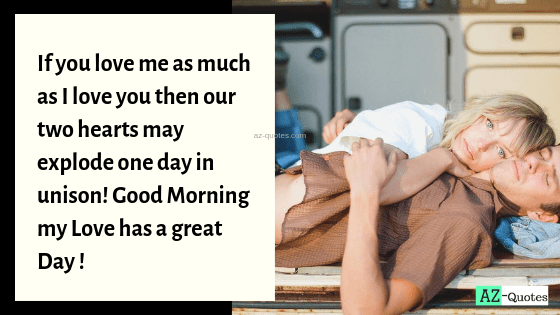 If you love me as much as I love you then our two hearts may explode one day in unison! Good Morning my Love has a great Day !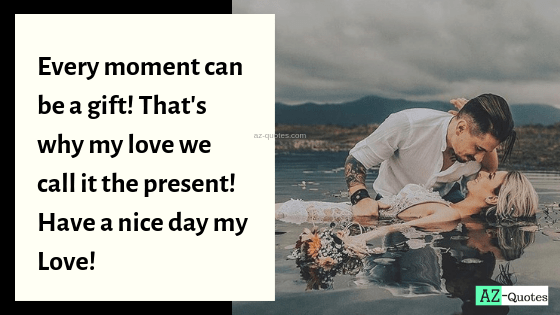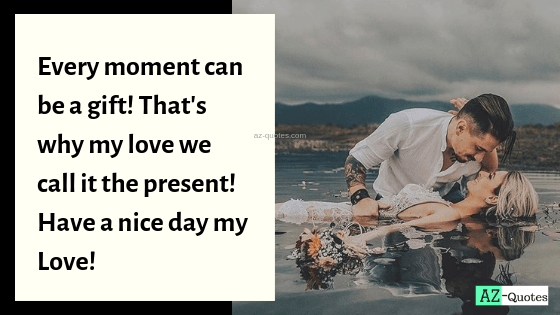 Every moment can be a gift! That's why my love we call it the present! Have a nice day my Love!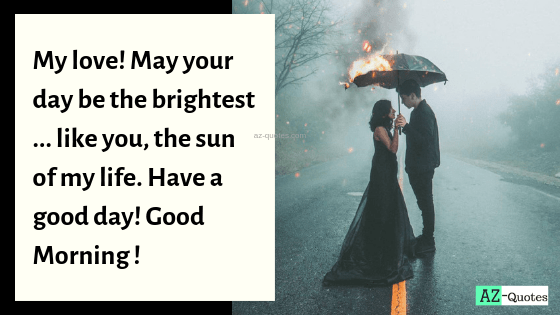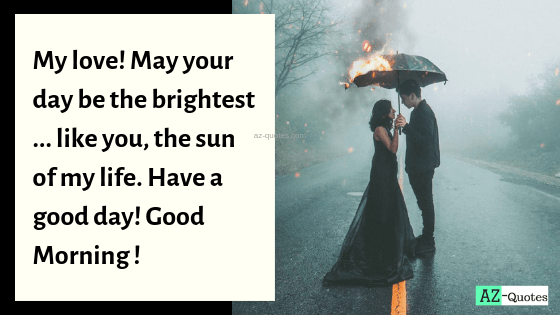 My love! May your day be the brightest … like you, the sun of my life. Have a good day! Good Morning !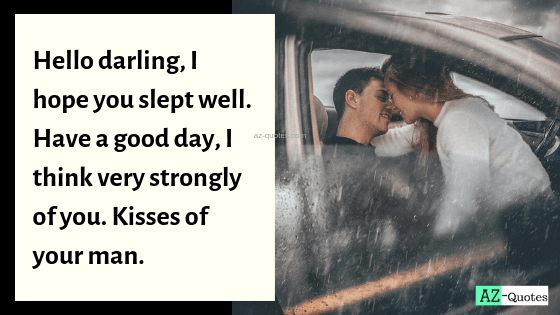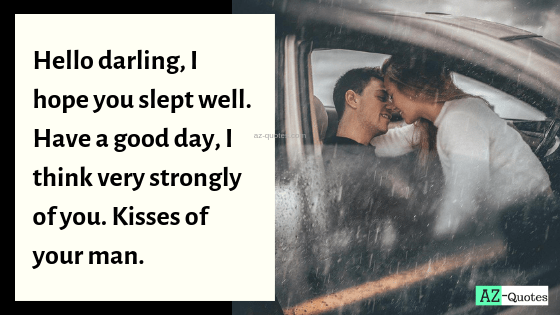 Hello darling, I hope you slept well. Have a good day, I think very strongly of you. Kisses of your man.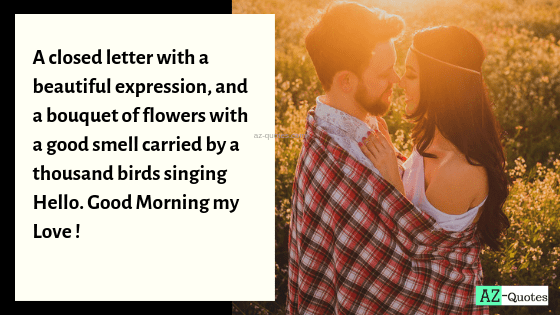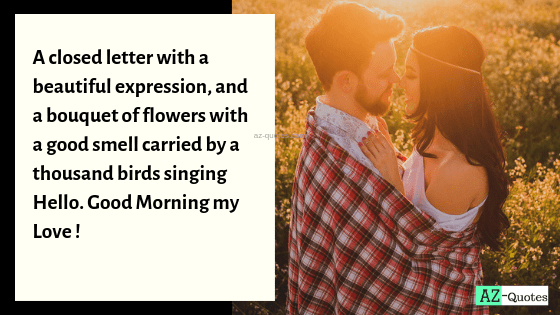 A closed letter with a beautiful expression, and a bouquet of flowers with a good smell carried by a thousand birds singing Hello. Good Morning my Love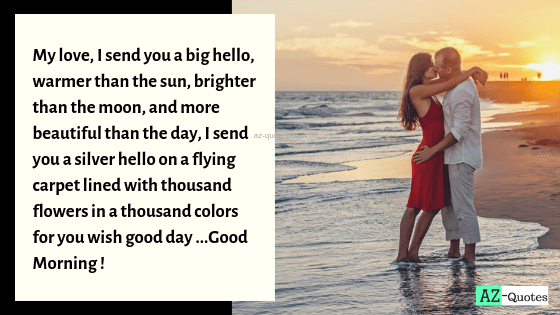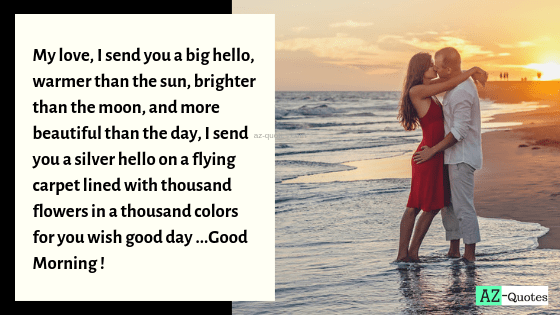 My love, I send you a big hello, warmer than the sun, brighter than the moon, and more beautiful than the day, I send you a silver hello on a flying carpet lined with thousand flowers in a thousand colors for you wish good day …Good Morning !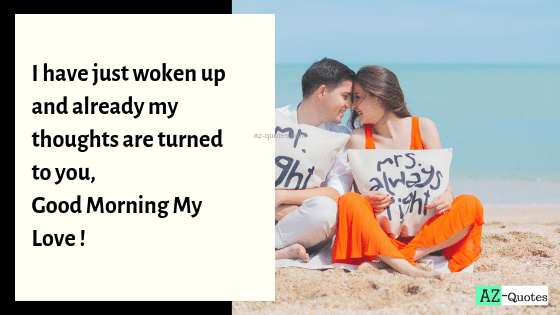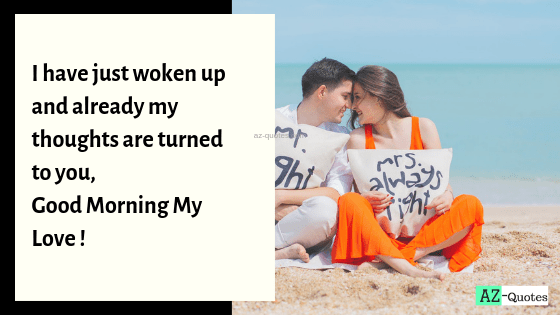 I have just woken up and already my thoughts are turned to you,

Good Morning My Love !
You are the center of my universe. This SMS is to tell you that I think of you dice the sunrise. Kisses and good day!
I'm here right now starting my journey with the thought in you. May our love always be sincere. Good Morning my Love
Obviously, it's always nice to get a little text message from your partner in the morning.
Indeed, the text of the morning greeting is proof that your loved one thinks of you despite the distance and this text takes an important place in the couple's ritual in the morning. Be happy! Thanks for Reading "Good Morning Message"